Steel Grating
Standard type: 1m×6m special sizes or American standard sizes available
Material Carbon Steel
Surface Treatment Hot-dipped Galvanized or black.
Appearance of Surface Plain or Serrated.
Steel Grating is widely used in the platform, corridor, bridge, well covers, stairs, fencing for petroleum, chemical, power plant, waste treatment plant, civil engineering projects and environmental projects.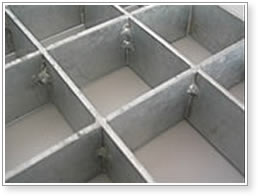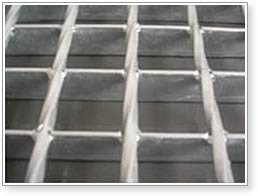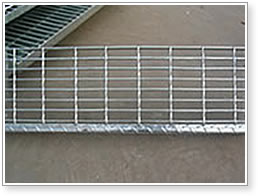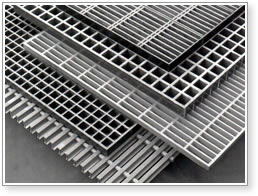 Series
Pitch of Bearing bar
Cross-bar Pitch
Specification of bearing bar load width×thickness
20×3
25×3
32×3
40×3
20×5
25×5
1
30
100
G203/30/100
G253/30/100
G323/30/100
G403/30/100
G205/30/100
G255/30/100
50
G203/30/50
G253/30/50
G323/30/50
G403/30/50
G205/30/50
G255/30/50
2
40
100
G203/40/100
G253/40/100
G323/40/100
G403/40/100
G205/40/100
G255/40/100
50
G203/40/50
G253/40/50
G323/40/50
G403/40/50
G205/40/50
G255/40/50
3
60
50
G253/60/50
G253/60/50
G403/60/50
G205/60/50
G255/60/50
Series
Pitch of Bearing bar
Cross-bar Pitch
Specification of bearing bar load width×thickness
32×5
40×5
45×5
50×5
55×5
60×5
1
30
100
G325/30/100
G405/30/100
G455/30/100
G505/30/100
G555/30/100
G605/30/100
50
G325/30/50
G405/30/50
G455/30/50
G505/30/50
G555/30/50
G605/30/50
2
40
100
G325/40/100
G405/40/100
G455/40/100
G505/40/100
G555/40/100
G605/40/100
50
G325/40/50
G405/40/50
G455/40/50
G505/40/50
G555/40/50
G605/40/50
3
60
50
G325/60/50
G405/60/50
G455/60/50
G505/60/50
G555/60/50
G605/60/50
Products Show