Chain Link Fence
Packing: in rolls.
We can offer galvanized iron chain link fence and plastic-coated iron chain link fence.
Material: Low carbon steel wire.
Weaving: Woven diamond pattern provides strong, durable and flexible construction.
It can be used as fences in gardens, parks, roads, sports, industrial sites, sports field, river banks, construction and residence, also animal fencing.
Benefits: Low carbon steel diamond mesh has a heavy galvanized coating to ensure a long life.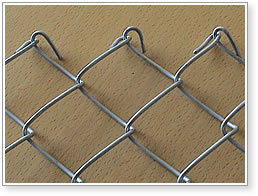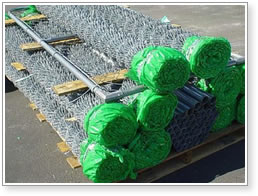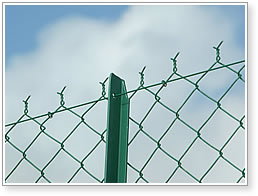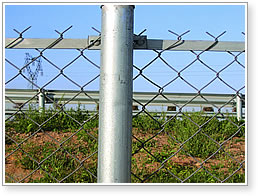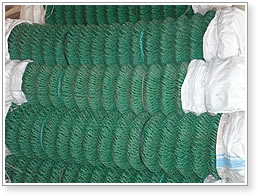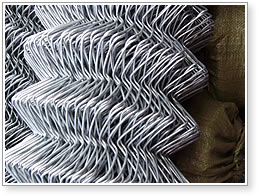 Fence Height
cm

Fence Length(2m)

Fence Length(2.5m)

Wire Gauge

Wire Diameter
mm

Opening
cm

Weight kg/piece

Fixing Pole

Wire Gauge

Wire Diameter mm

Opening cm

Weight kg/piece

Fixing Pole

Weight kg/set

Weight kg/set

60

10#/8#

3.2 4

5X12

6.5

1.9

10#/8#

3.2 4

5X12

8.6

1.9

80

10#/8#

3.2 4

5X12

7.5

2.3

10#/8#

3.2 4

5X12

9.9

2.3

100

10#/8#

3.2 4

5X12

8.5

2.7

10#/8#

3.2 4

5X12

11.2

2.7

120

10#/8#

3.2 4

5X12

9

3.1

10#/8#

3.2 4

5X12

11.9

3.1

150

10#/8#

3.2 4

5X12

11

3.7

10#/8#

3.2 4

5X12

14.5

3.7

180

10#/8#

3.2 4

5X12

12.5

4.3

10#/8#

3.2 4

5X12

16.5

4.3

200

10#/8#

3.2 4

5X12

13.5

4.7

10#/8#

3.2 4

5X12

17.8

4.7
Products Show