Expanded Metal Mesh
Expanded mesh, made of superior quality steel sheets by incising and simultaneously expanding, has features of beautiful appearance, lightness in weight and good ventilation etc.
Expanded mesh is widely used as isolation fences in industrial, building, household and so on.
Packing: in rolls or in wooden pallet.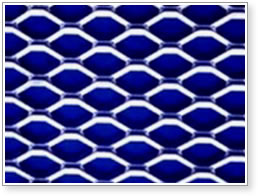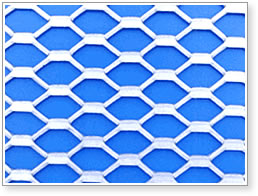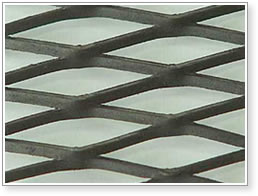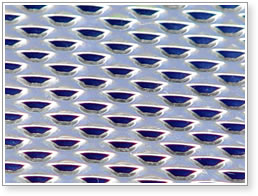 Specification of Expanded Metal Mesh

Sheet Thickness

Opening in Width
mm
Opening in Length
mm
Stem

Roll Width
mm

Roll Length
mm

Weight
kg/m2

0.5

2.5

4.5

0.5

0.5

1

1.8

0.5

10

25

0.5

0.6

2

0.73

0.6

10

25

1

0.6

2

1

0.8

10

25

1

0.6

2

1.25

1

10

25

1.1

0.6

2

1.77

1

15

40

1.5

2

4

1.85

1.2

10

25

1.1

2

4

2.21

1.2

15

40

1.5

2

4

2.3

1.5

15

40

1.5

1.8

4

2.77

1.5

23

60

2.6

2

3.6

2.77

2

18

50

2.1

2

4

3.69

2

22

60

2.6

2

4

3.69

3

40

80

3.8

2

4

5.00

4

50

100

4

2

2

11.15

4.5

50

100

5

2

2.7

11.15

5

50

100

5

1.4

2.6

12.39

6

50

100

6

2

2.5

17.35

8

50

100

8

2

2.1

28.26
Products Show